Background
There are two distinct Newbery Awards - the Newbery Honor and the Newbery Medal. The John Newbery Medal is a prestigious literary award granted to "the most distinguished contribution to American literature for children", as inscribed on the insignia of the medal. The Newbery Honor award is granted to contributions of literature that although are recognized as significant, receive the worthy title of "Newbery Honor Book" instead of receiving a prestigious Newbery Medal. The Newbery Honor Books are often perceived as "runner-ups" to Newbery Medal Books.

Recommendations
For many years, although I was aware of the Newbery awards, I have remained unsure about the difference between a Newbery Honor and Newbery Medal. Frankly, when I read my first Newbery Honor Book, Charlotte's Web, I was not aware that this novel even received such a prestigious literary award. However, considering this novel, I realized that Charlotte's Web did affect me in a more moving and profound way than any routine series of chapter books. As I began to immerse myself in the lengthy list of books granted Newbery awards, these are the novels that most significantly influenced me as I read them, and long thereafter: The Westing Game, The House of the Scorpion, The Wednesday Wars, The Graveyard Book, The Underneath, The One and Only Ivan, The Island of the Blue Dolphins, Charlotte's Web, and recently, Bud, Not Buddy. (These books are in no particular order).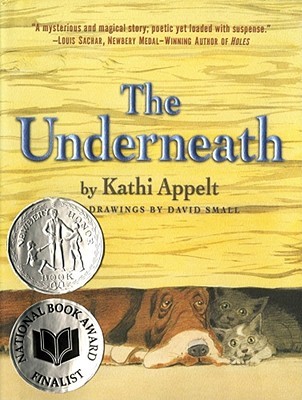 Other Newbery Award Books
Although this second list of novels received either of the two Newbery awards, these books did not influence me as profoundly as the previously listed books. However, regardless of personal preference, these contributions to literature are not generic novels, and certainly received a Newbery Honor award for a reason. Therefore, my personal preference should not stop you from delving into any of these works: The Golden Goblet, The Bridge to Teribithia, The Great Gilly Hopkins, Dear Mr. Henshaw, The Sign of the Beaver, Hatchet, The Giver, and Paperboy.
What are your favorite Newbery Honor/Medal Books? Post in the Comments Section below